15 years of egg donation services—hope provided for God's glory, through the love of our egg donors— via
baby2mom Egg Donation Agency -
www.baby2mom.co.za
In accordance with South African law from 26 March 2020 for the duration of South Africa's State of Disaster, information on COVID-19 Coronavirus
South African Resource Portal -
www.sacoronavirus.co.za
baby2mom Egg Donation Agency
South African egg donor agency provides hope for families
Established in 2007, that's fifteen years of egg donation experience, baby2mom is a South African egg donation agency dedicated to the provision of a safe, trustworthy egg donation programme and professional support for both egg donors and recipients.
Since opening our doors to the lives and hearts of incredible people from all around the world, we have grown into a leading egg donor agency.
Jenny Currie, the owner of baby2mom, has been extensively featured on prominent news channels and in well-known magazines. She has engaged with the public on processes, challenges and the joys associated with all aspects of fertility treatments. See Jenny in action discussing fertility, refer to the 'About Us' in the menu section, then select 'Media'.
As a leading egg donation agency in South Africa, baby2mom has a solid history of over 2,200 successful egg donation programmes, and is growing every year. Our agency focuses on connecting egg donors and recipients with reputable fertility clinics that specialise in egg donation and In Vitro Fertilisation (IVF), which contributes to an exceptional success rate.
Through the kind and compassionate actions of donors, you can match your traits to our extensive database of registered donor profiles quickly and accurately. Our agency provides continuous support to donors and recipients throughout the duration of the egg donation process.
---
Egg Donor Agency Services
Complete professionalism with confidentiality, anonymity and honesty is guaranteed when you choose baby2mom as your egg donor agency. We have signed the SASREG code of conduct, confirming our compliance to the strict ethical guidelines that govern egg donation and agencies in South Africa. baby2mom is opposed to any and all forms of cross border-egg donation. We have an official statement in which we fully state our position on this matter, in partnership with SASREG. Full details of the signed affidavit online.
Our services include:
Egg Donation– Find out more about our egg donation programme and the process.
Egg Donors – Carefully fill out our registration form and register to become a donor today.
Egg Donation Recipients– Find your perfect egg donor match. and begin the incredible journey into parenthood.
If you would like FREE access to our donor database, need information about the donation process or baby2mom as an egg donation agency, contact us today.
Compliant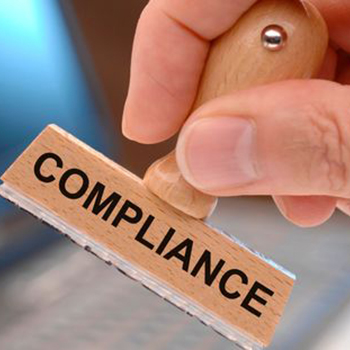 Signed the SASREG code of conduct confirming egg donation services in South Africa
Experienced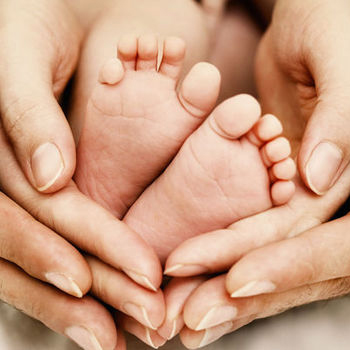 Rendering services since 2007
Experience in over thousands donor programmes
One of the most established egg donation agents in South Africa
Established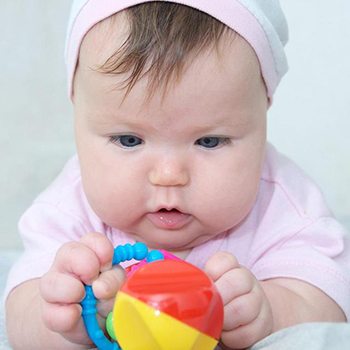 Professional reputation
Testimonials since 2007
Experienced Author on Egg Donation Worldwide
Dynamic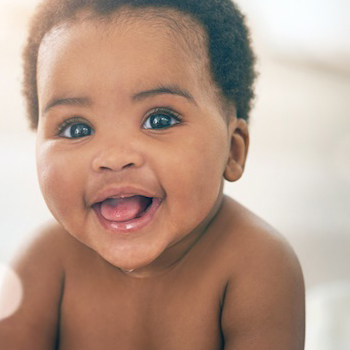 Dynamic, constantly updated, user-friendly website
Hi Jenny Hope you are well... sorry for the late message We received good news today from the lab.... we are positive and very excited 💃🏽💃🏽💃🏽💃🏽I couldn't sleep without letting you know Thanks so much! We are so grateful for God's mercy 🌻🌻 James 1:17  Every good gift and every perfect gift is from above, coming down from the Father of lights, with whom there is no variation or shadow due to change.

Good day Jenny.. our blessings are here, they are 2weeks old today. Will be forever greatful to you and our donor. 🙏🏾🙏🏾 King Jesus's mercy rewrote my life!

Hi Jenny hope you are well I would like you to see my little angel.

Two years after asking a wonderfully kind hearted donor to help, our recipient shares her special pictures of her little miracle ...

Hi Jenny, This is to thank you and your team. I had my baby boy this Saturday in Houston, Texas. Very healthy, to God's glory! Thank you so very much for bringing joy to my family!

My bundle of Joy. Thanks ??? to you Jenny for all your support. Was born yesterday around 09h00 in the morning.

Dear Jenny, After all the struggle to fall pregnant again, our beautiful twins were born this month. They were worth the wait! Thank you for all your caring support. Words cannot explain our gratitude and joy. We would like to thank the donor. We only have words to thank you for what you have done for our family. We cannot say it enough... Thank you! You have given us the opportunity to grow our family. Without you, this would not have been possible. We wish you all the best in life! Kindest regards

Hi Jenny, tell my donor that I'll forever be grateful. My daughter turned one ??? on the 12th of last month. I have planned a big party for her but unfortunately COVID-19 ruined the plan. But I still thank you and your team to make this dream of Mommyhood to happen. Keep blessing others. ??????????

Our babies are doing so well. They are extremely good. Please tell my donor that you again and we think she is amazing.

Dear Jenny, I hope that this Corona virus emergency is finding you well. My little one turns a year old tomorrow and I wanted to let you know what a wonderful little person he is. I'm not sure whether you can pass any messages onto his donor or not (or whether its even appropriate). He started off a whole seven weeks early but has caught up and is doing beautifully. He is healthy and robust, very settled, kind hearted and amazingly happy. He is adored by his older brother. His sunny disposition will get him a long way in life. He smiles all the time and loves life. Everyone who comes into contact with him just loves him. He's also very cute and he sleeps well which helps! I can not express my gratitude enough to our egg donor. I am grateful every day for this beautiful gift I was given. I work hard to be the very best mum I can be to him, always aware that someone else's gift allowed me to be this precious little boy's mummy. Really I just wanted to say a huge thank you to our donor and to you for the wonderful work you do.

Thank you so much for all your help. Without your services the twins would not have been possible. The process was efficient and professional. From the date of first engagement to being pregnant was less than four months. Thank you again!

Dearest Donor There truly is no sound quite so sweet as the pitter patter of baby feet! A baby boy has been born and he is amazing. He has blue eyes and chubby cheeks and the most wonderful smile. He giggles and babbles all the time. We feel so blessed and thankful. I think of you always and you are in my prayers every day. How generous you have been to me. We are connected forever. Love and light always. Here is an image of his tiny baby feet.

Hi baby2mom, Enclosed pictures of our babies. The LORD our God Psalm 113:9 He gives the barren woman a home, making her the joyous mother of children. Praise the LORD!

Hi Jenny, I will forever be grateful to you and your marvellous team. Actually I wish the whole world would know!

Hi Jenny, We would like to announce the safe arrival of our beautiful baby boy on the 30/10/2019. Once again thank you for all your help with finding the perfect donor for us. Our dream has finally come true and we couldn't be happier and more thankful. Kindest Regards, Recipients

Good day Jenny, Hope you've been well. Some wonderful news on our side. Baby K was born on the 3rd of December. She is the cutest baby I've ever seen:). Could have informed you earlier but it is only sinking in now that we do indeed have a baby girl. Please tell our donor that we are eternally grateful and indebted to her. There are no words to describe the joy that this baby has brought into our lives. Thank you so so much to you too for your support especialy for those bible quotes during the darkest days when I seemed to loose hope. You managed this process with so much grace and my husband and I are sincerely grateful. Keep well and give our regards to our angel donor. Kindest regards,

Hi Jenny, Thank you ?, and to our beautiful donor for giving us a chance to be parents. We are really grateful. God is good. Please meet our little princess, thank you for assisting us throughout the process, it really gave us hope and a chance to be parents?? and I'm proudly a baby2mom egg donor reciever??

Dear Jenny I'm happily informing you that I gave birth to my beautiful boys perfectly well and healthy. I'm taking this opportunity to thank God who uses you to help us fulfilling our dreams may the almighty God bless you and your entire generation. With love

Hi Jenny, Our twins are now five months. They are such a blessing to our family Thank you, I feel blessed.

Thank you for everything you did for us. Throughout our journey we have been blown away by people like you who make the seemingly impossible, possible and where our extraordinary is your daily 'ordinary'. And to our donor, we will never be able to say thank you enough...you have given us the best gift we could ever have imagined. We appreciate everything you endured to assist us. My pregnancy was very rough and our daughter was born premature but she's a survivor and she's absolutely thriving now! She's a strong, feisty little baby with an infectious giggle - we like to think of her as a combination of everyone who helped us in our struggle and played a part in God's plan for our lives?

Dear Jenny, Thank you so much the huge role you played in making this a reality for us. We are so blessed. Please convey our gratitude to our donor.

Everything with my pregnancy is going well and I have done my down syndrome test which also is good. I really give glory to God for give me the opportunity to go through this journey and thank you and your team for making the wisdom and strenght that God gave you without your agency this was not gonna be possible. Thanks ?once again.

Hi Jenny, I hope your well. Here are some pics of our little cherubs! We are all going very well. Thank you again for all your assistance! Have a wonderful week. Wishing you a safe and Merry Christmas. Bless you and your family.

Hi Jenny Just letting you know I had my beautiful little boy. He's truly gorgeous and I get so many people commenting how sweet he is.

Jenny, I am pregnant! Thank you so much my dear for everything. I cannot express my feelings! Thank you.

Thank you so much for all your help!! All glory to God, I am so thankful!

Hi Jenny, I would just like to let you and my donor know that the last procedure was successful and I am 10 weeks pregnancy! Walking on clouds! I would like to thank my donor. I hope someone helps her in future in the same way she helped me with this wonderful blessing. Thank you for your professional handling of the matter. I'm so glad I found you!

Good day Jenny, Our bundle of joy has arrived. It's a baby boy. I will forever be grateful for you and my donor, who gave me a chance to be a mother. Here is a picture of our miracle! We are so happy and humbled.

Dear Jenny. I post this video with tears of joy in my eyes. I never thought it was ever going to be possible for me to be a mum but today I'm a proud mum of this little miracle I can not believe that he is already a month old today. I sometimes have to pinch myself just to realise that I have made this beautiful miracle of God reflection in my life. I cannot stop staring at him I can't stop looking at him and it's all thanks to the Almighty. I would also like to thank you for everything you did for this to be possible. You're always be that part of my life that will never be forgotten. Thank you so very much to you and the Doner you both have given my life back I had given up on everything I lost all hope that I will ever be a mum today I am a mum because of you in that beautiful lady. Watch here.

Good evening ma'am, We had a beautiful baby girl on Thursday. Thank you for your assistance. ??

Hello Mrs Jenny, happy to inform you that I had a positive pregnancy test yesterday. Thanks so much for your efforts.

Hi Jenny, This is a courtesy email to let you know that our son was born on 24/04/2019. We had used one of your egg donors. Thanks so much for your help. Our family is complete. Best regards!

Good morning Jenny. OUr bundle of joy arrived yesterday afternoon. He is strong . We are both doing well. It's a baby boy. I will forever be grateful for you and my donor, who gave me a chance to be a mother!

Our recipient says, 'Im pregnant!

Hi Jenny, I just want to let you know that I have a beautiful 7 week old daughter. Thanks to my donor and you for making my dream of becoming a mom possible. May God bless you both.

Thanks a lot says our grateful and delighted recipient.

Hi Jenny, I just wanted to let you know that the threatment worked. I am 5 weeks pregnant tomorrow. Please tell the donor that I will be forever garteful for this gift she has given me.

Hi Jenny, Our first embryo transfer resulted in a pregnancy and a baby girl is coming in July. We are so thrrilled and feel to gratefu to her. It is a complete miracle which we never thought could happen for us. God's promise is all that kept us going. The devil tried his best, but nothing could stop God's plan for our lives.

Good day Jenny Hope you are doing well. We managed to get pregnant. This year I gave birth to a baby girl. We are very grateful - me and my partner for this wonderful gift. We would like to say thank you to our egg donor. This is the best thing that has ever happened to us. May God bless her.

He is absolutely perfect and I'm so in love. Thank you so much for helping to make my dream come true! Xxxx

Dear Jenny I am dropping in to say hi I hope u are well My babies are doing so well They are so very beautiful and they bring so much joy into my life every day! Thank u ever so much for helping bring them into my life! We celebrated their 1st birthday on 16 Feb – what a wonderful party :) They were as charming as ever and gorgeous MANY THANKS

Hi Jenny, I hope you are well. I have some good news, I just had my first scan and I have a confirmed pregnancy of one embryo. The heartbeat was strong at 144bpm so I won't need another scan until my obstetrician at 8 weeks. Once again, words cannot express our gratitude to yourself and our beautiful donor. We feel truly blessed! Kindest Regards

Hi Jenny, I had a bouncing baby boy five months ago. Thank you for all your help and to the egg donor too. Your work is truly God's gift, we are blessed to have dealt with you. Thank you.

Hi Jenny!

Just a couple more pics for you..

Today was my birthday and I feel so incredibly blessed to be experiencing motherhood later in life where I otherwise would never have had the chance!

I am in love with my little bundle and he is toooo adorable!

Best wishes

Hi Jenny,

We have thousand pics as you can imagine but l thought these will do for you

God bless you with the wonderful work you are doing!

You bring joy to childless families.

Today we have a complete family and we are humbled and overwhelmed.

What a journey of faith.

Dear All,

Just to let you know today marked the day of this little blessings birth .. delivered safely via C Section, in perfect health .. the cutest little boy!

After a very long journey as we know, it was a remarkable and most happy moment.. I'll def bring him in when back home towards end of year.  Thank you all for your assistance along the way.
---
Fifteen Years of Egg Donation Services, that is 15 Years of Hope provided for God's Glory, Rendered to our Recipients Through the Love of our Egg Donors via
baby2mom Egg Donation Agency -
www.baby2mom.co.za